2019
Human Experience,
Print Design
project marry me is an interactive space dedicated to self-love.
The participant goes through three stages of the flower life cycle (seed, bud, flower) as a metaphor of personal growth.
Miniature model of the space
The soft carpets (to be experienced barefoot), dark green velvet curtains, and furniture with rounded corners are intentional for the calm, safe environment.
Upon entering the Reception Hall, you are invited to contemplate individually and as a community on what self-love truly means.
The seed endures for a long time, holding onto its potential.
Once you're ready, the first step is to walk the Aisle. At first you walk in complete darkness, until the light gradually comes back on as you ascend to the next stage.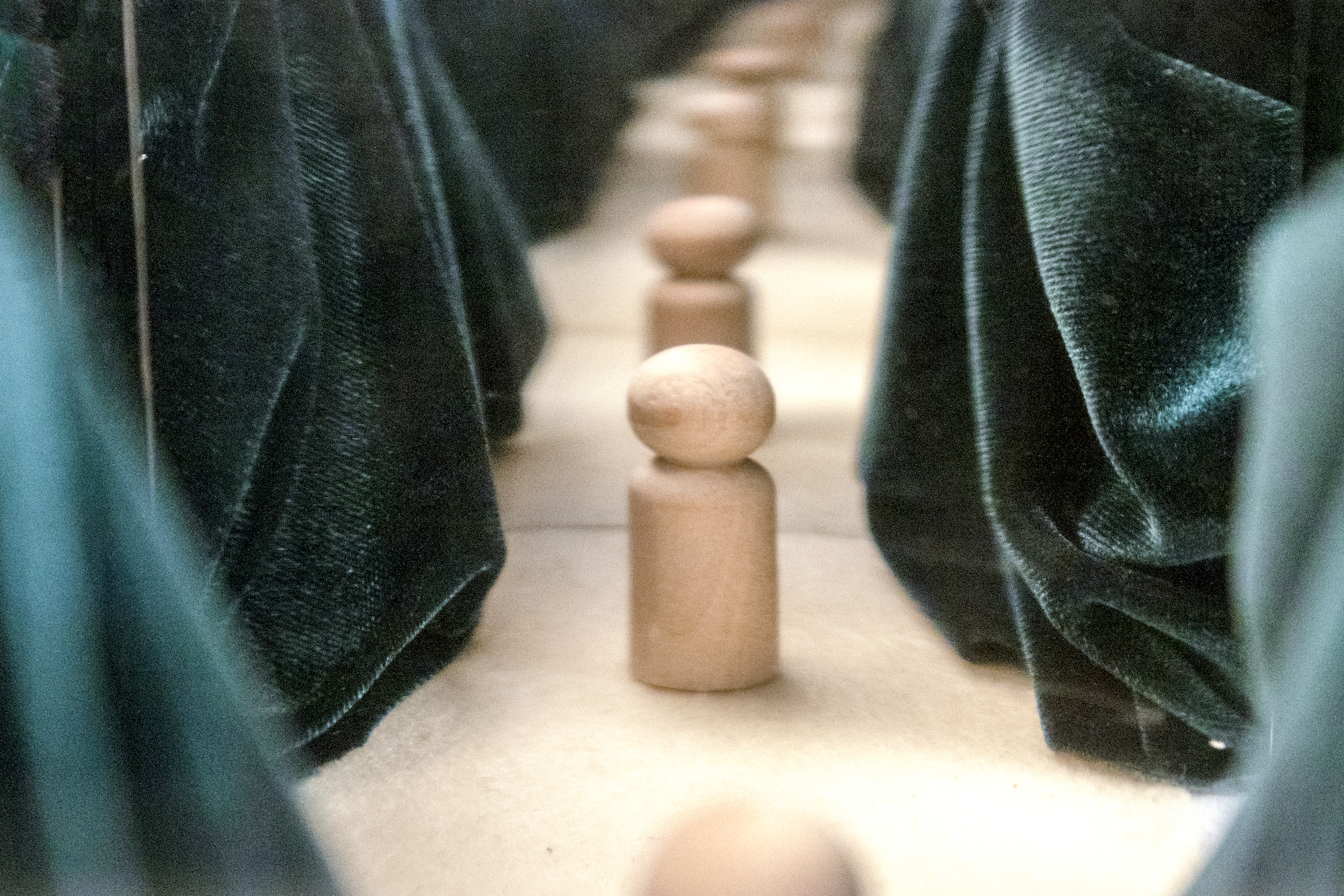 The bud looks within itself and prepares to join the world in its conversation.
In the Ceremony Room, you renew the vows of self-love in all of your presence, with your past behind you and future in front of you.
The flower delights everyone with its existence and continues onto another cycle of life.
When you exit the Ceremony Room, you step back into the Reception Hall. Here you tie a flower knot on the rope to mark this celebratory moment in your life and show your support for self-love.

Invitation card — 5x7"
The invitation card with the vows of self-love is for yours to sign and keep.